We have future in mind
The forecasting landscape for SMEs.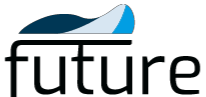 With our
future-landscape
, we offer SMEs a modular kit with which they can develop their own predictive analytics solutions.
Thanks to extensive explanations, the individual modules of our future-landscape are also for non-data scientists the method of choice to
autonomously, clearly and cost-effectively
devote to the forecasting of their own company data.
We would be happy to support you in selecting exactly the modules that you need for your problem.
future - dailyFORECAST
With our
futureFORECAST
you can independently analyze your data for
patterns, trends and seasonality
and other properties. On a daily basis, the
dailyFORECAST makes objective and accurate forecasts
for the future. Because who knows how incoming orders, material requirements or the utilization of means of transport will behave in the next few days,
plans more securely
: whether machine capacities, personnel requirements or means of transport.