Competition at LogiMAT 2022: Evaluation
Thanks to everyone who participated in our raffle at LogiMAT 2022 in Stuttgart! By estimating how many blue decorative stones were in the glass ball, participants could try their luck at seeing into the future themselves.
For us, it was particularly exciting to investigate how well swarm intelligence works in this case and how close it gets to the true value.
Task
How many decorative stones are in the glass sphere?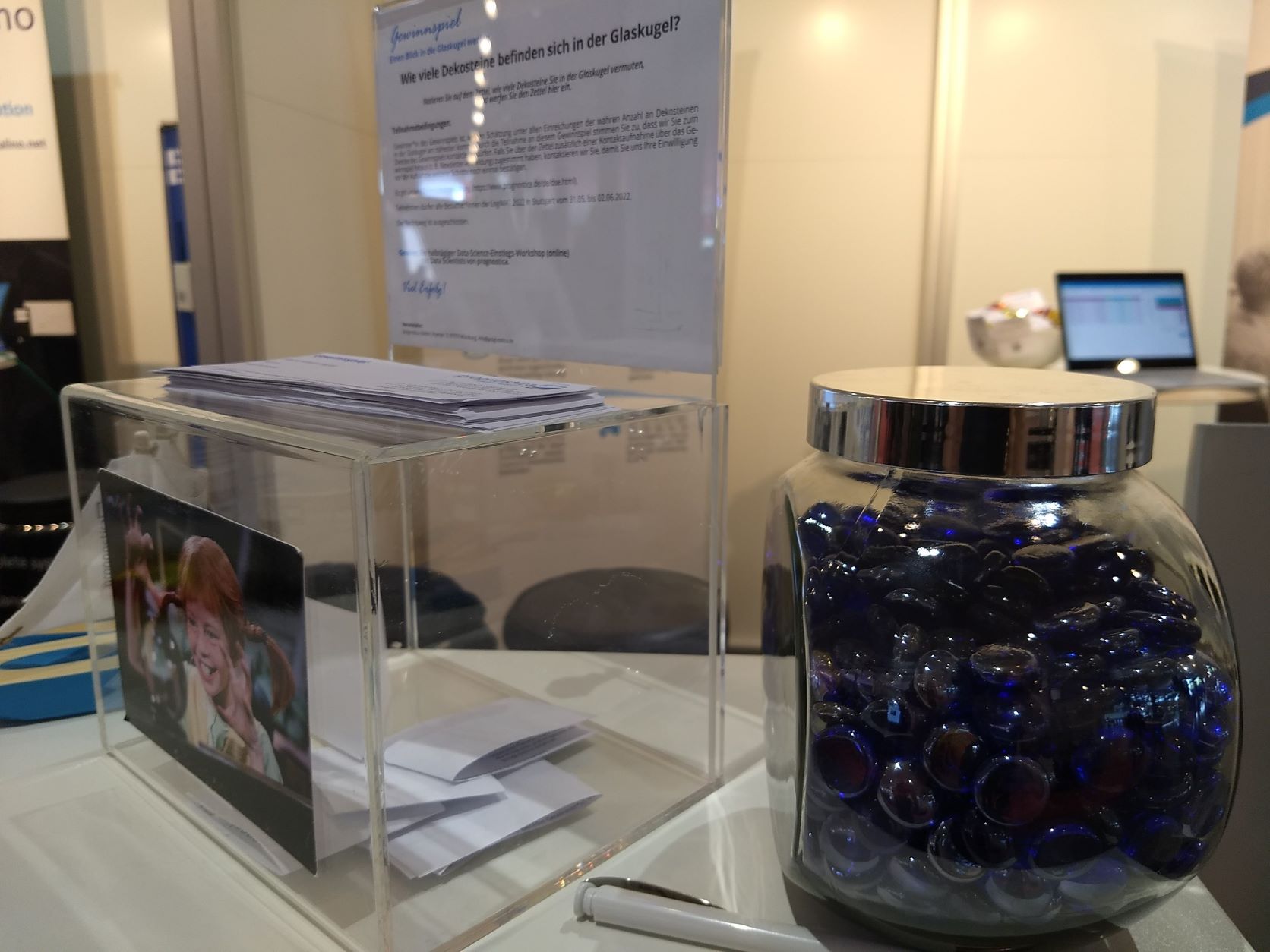 Duration of the sweepstakes
31.05.2022 until 02.06.2022
Solution
There are 601 decorative stones in the glass ball.
Participants
There were a total of 21 entries.
Evaluation/Statistics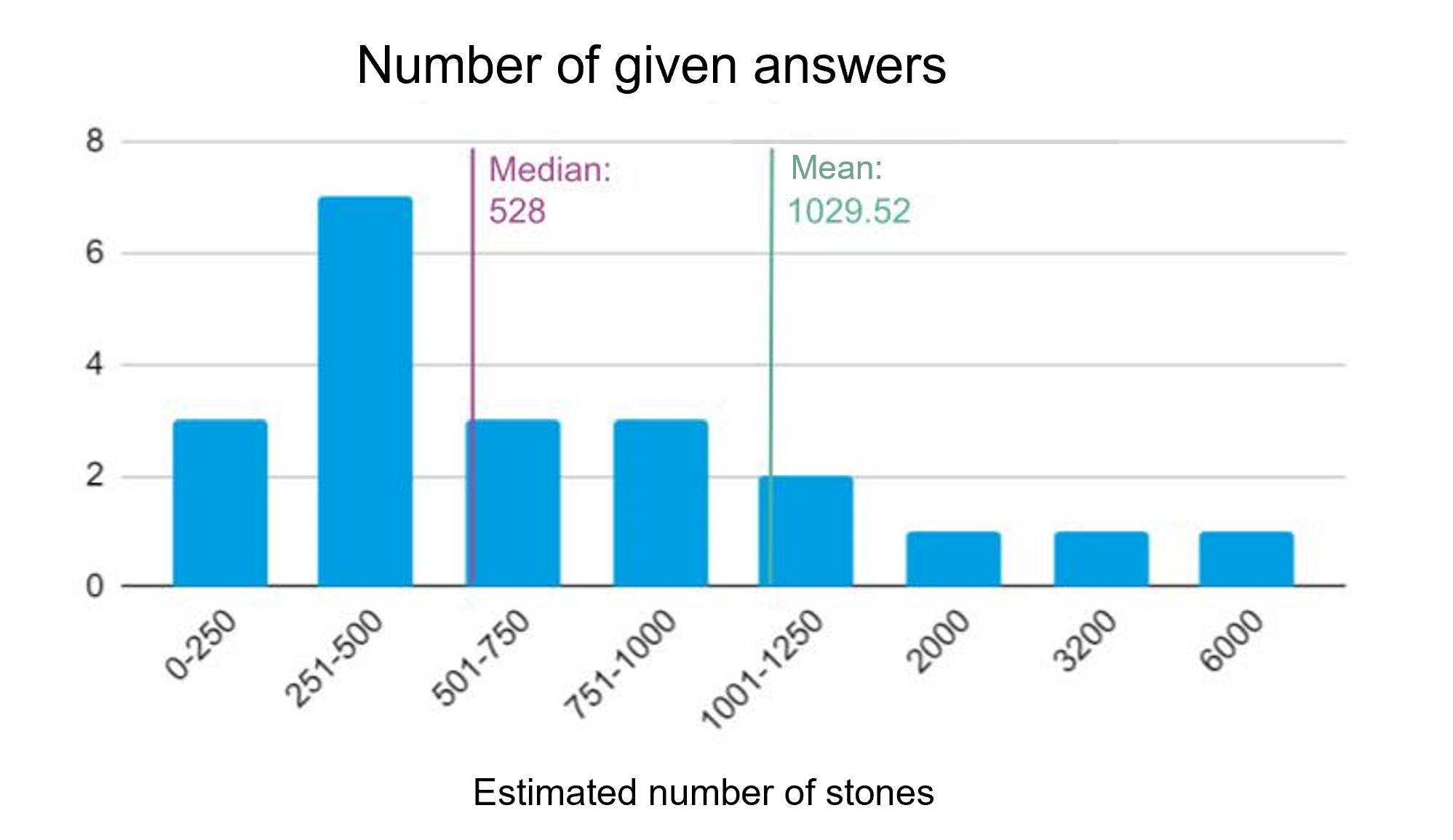 The diagram shows the estimated number of decorative stones. In green, you can see the mean value, the pink line shows the median. With a true value of a total of 601 decorative stones in the glass ball, the median of 528 is a comparatively good estimate. The mean value of 1030 is affected by the strongly right-skewed distribution: Small values (up to about 1,000) were estimated more often, large ones less often. The interval 251-500 contains the most estimates from participants. The large range is noteworthy, running overall from 187 (smallest estimate) to 6000 (largest estimate) dekos. The standard deviation of the estimates is 1,334.
Win
The winner will win a half-day entry-level data science workshop (online). He/she will be notified separately.
Thank you to everyone who took part in our competition! We hope we could interest you a bit in the topics looking into the future and data analysis and see you again at a future event with prognostica.
We wish you all the best for your future!
Your prognostica